UK HGV driver shortage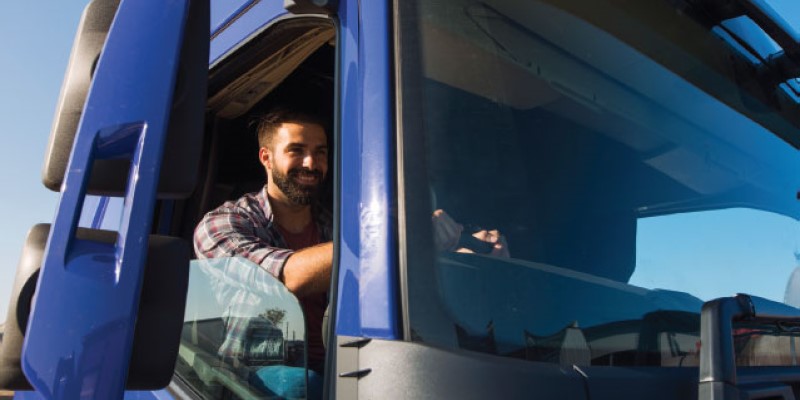 HGV driver shortage in the UK impacts transport and logistics recruitment
There has been a shortage of Heavy Goods Vehicle (HGV) drivers in the UK for many years. Recent factors have exacerbated the problem as agencies nationwide struggle to find HGV qualified drivers to support the logistics industry. In the short term, the impact will be felt on the HGV recruitment sector and beyond.
The Road Haulage Association (RHA) has recently reported an HGV driver shortage exceeding 60,000 in the UK, urging government ministers to add HGV drivers to the Home Office UK Shortage Occupation List.¹
What has led to this shortage?
The shortage of HGV drivers isn't new. An ageing driver population and stricter and costly training requirements have resulted in drivers leaving the profession. Sourcing drivers has become more difficult and expensive over recent years.²
More recently, the pandemic resulted in the shutdown of over 30,000 vocational driving test slots last year. The introduction of new IR35 tax rules (ensuring agency drivers pay broadly the same Income Tax and National Insurance contributions as directly employed individuals) has worsened the situation. As a result, some firms have been forced to cancel deliveries as they can't get agency drivers.
For those considering a change of occupation, the costs to become a qualified an HGV driver can be a barrier. If an individual doesn't have the funds upfront, it becomes difficult to pursue.
What can be done to remedy the shortage of HGV drivers?
The RHA Chief Executive Richard Burnett, in a letter to the Transport Secretary, Grant Shapps, has said that the Government needs to do more to help the industry recruit new talent.
The RHA reports that haulage firms struggle to get access to Apprenticeship Levy funding for training.
There is strong resistance to relaxing driver hours for safety reasons. However, the suggestion to ease rules to allow HGV drivers from overseas to live and work in the UK could help in the short term.
What is the general impact on the HGV driver shortage in the UK?
As the lockdown has eased and summer weather arrives, integrated supply chains could struggle to cope with the increasing demand for food and drink in supermarkets, the hospitality sector, and goods into retail outlets.
The Daily Mail has reported that driver shortages may lead to increased food prices in the UK as the cost of moving goods has surged.³
How is the shortage affecting HGV driver recruitment?
HGV driver employers will likely need to pay more for drivers in the short-term and invest in working conditions and driver development in the medium term to keep drivers in the profession.
Marc Smith, Director at Top Job Recruitment in Colchester, anticipates...
"In North Essex and throughout the country, we see demand outstrip supply for HGV drivers, which is likely to impact the hourly rate for HGV drivers so that businesses can keep moving."
Candidates, are you thinking about becoming an HGV driver?
There are costs to consider to become qualified: driving tests, medical, initial Drivers Certificate Professional Competence CPC and a digital tachograph card.
For a guide to becoming a qualified lorry driver, go to:
gov.uk/become-lorry-bus-driver
Candidates, already HGV qualified and looking for work?
Top Job can help you to find your next HGV Class 1 or Class 2 driver role.
Check out our current Transport and Logistics vacancies:
topjobrecruitment.com/jobs
Employees, need to resource HGV drivers?
Top Job has successfully recruited for the transport and logistics sector for many years and offers candidates a range of driver roles, including HGV qualified, from temporary to permanent. Top Job prides itself on full regulatory compliance and quality control, including managing working hours, candidate five-year referencing and 118-point skills assessments for all drivers.
If you have a temporary or permanent HGV role you need to fill, find out how we can help...
topjobrecruitment.com/driving-staff